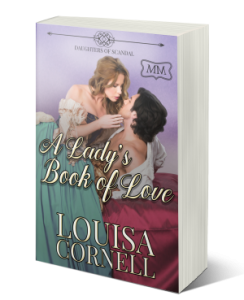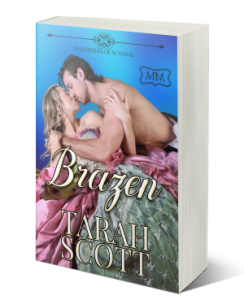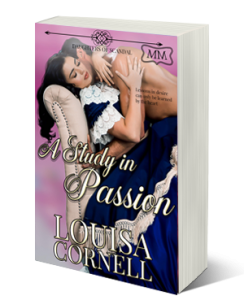 Only The Marriage Maker dares flaunt scandal to uncover innocence…
Only The Marriage Maker dares flaunt scandal to uncover innocence…
Only The Marriage Maker dares flaunt scandal to uncover innocence…
Lessons in desire can only be learned by the heart.
After her father's scandal leaves Lady Ella and her young brother penniless on the streets of Edinburg and her brother stripped of his title, Ella survives by washing clothes. Efforts to keep her young brother out of the local street thugs' clutches fail miserably, and she fears he is headed for prison. But the evening he steals a watch from The Demon Earl puts them at the earl's mercy in ways she never imagined possible.
Ashton Strachan, Earl of Dundee, has lived his life under the shadow that earned him the nickname The Demon Earl, murderer of his own father. Desperate to settle the matter of his inheritance, he agrees to his grandmother's dictate that he marry. Sir Stirling James proposes a marriage of convenience. Only, the bride comes with a scandal even greater than that of The Demon Earl. Worse, Ashton finds that being married to an innocent temptress isn't convenient at all.
Sir Stirling James, the man Society calls The Marriage Maker, is back this Season to work his magic at uniting couples—and never has his talent been more tested.
Miss Emmaline Peachum needs a hero. She'll settle for a husband, however, if he can rescue her reputation from further scandal and save her beloved library from the bailiff and his henchmen. But what sort of gentleman will agree to marry the daughter of England's most notorious swindler?
After eighteen years in His Majesty's Navy, Captain Lord Arthur Farnsworth wants to retire to the life of a country gentleman. But first, he must discharge his final duty to his men and retrieve the money that was swindled from them.
Sir Stirling James offers the captain the perfect opportunity to find the missing funds. Arthur will marry the bookish hoyden whose father cheated his men of their last farthing and seduce her into telling him where the money can be found.
The problem with this plan lies with the defiant, beautiful, and wickedly witty Miss Emmaline Peachum, who must have inherited her father's larcenous tendencies. While Captain Farnsworth is intent on retribution, she is stealing his heart.
Mia Allerton is in need of a husband—for her sister. After her father's imprisonment for theft of a duchess's jewels, Mia and her aunt set out to marry off Mia's younger sister before their disgrace ruins Angeline's chances of making a good match—and they run out of money. They plan to sell the estate, send Mia's two younger brothers to university, then live quietly in the country.
When a rich gentleman purchases the neighboring property, Mia's aunt tosses their plans to the wind and decides he is the answer to their troubles. All Mia must do is seduce him.
Magnus Forbes intends to live a quiet life far from the scandals that embroil his father and brother. Sir Stirling James mediates a deal to purchase land north of Inverness where Magnus can live as a well-to-do rancher and not as Lord Magnus, second son to the infamous Duke of Ballanton and his reprobate heir.
Too late, Magnus learns that his beautiful golden-haired neighbor is daughter to Viscount Culross, a rake of the first order who puts his family's scandals to shame and is currently in prison for theft.
To avoid scandal himself, all Magnus must do is resist Lady Mia's scandalous seduction.