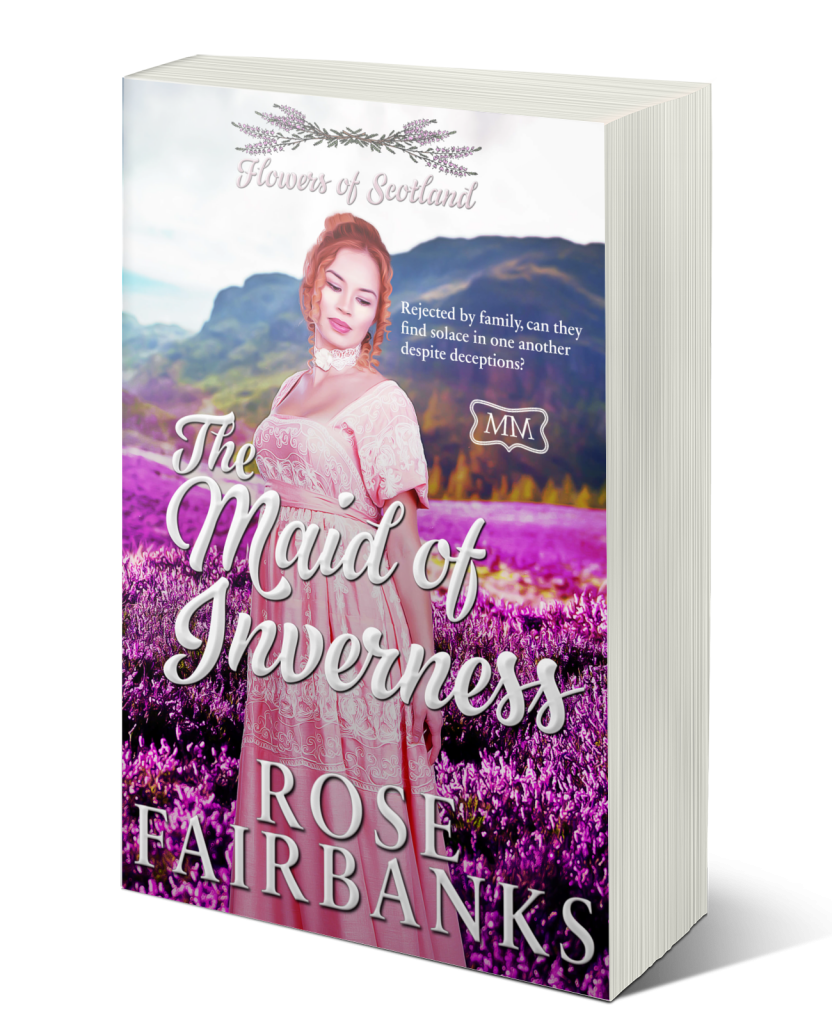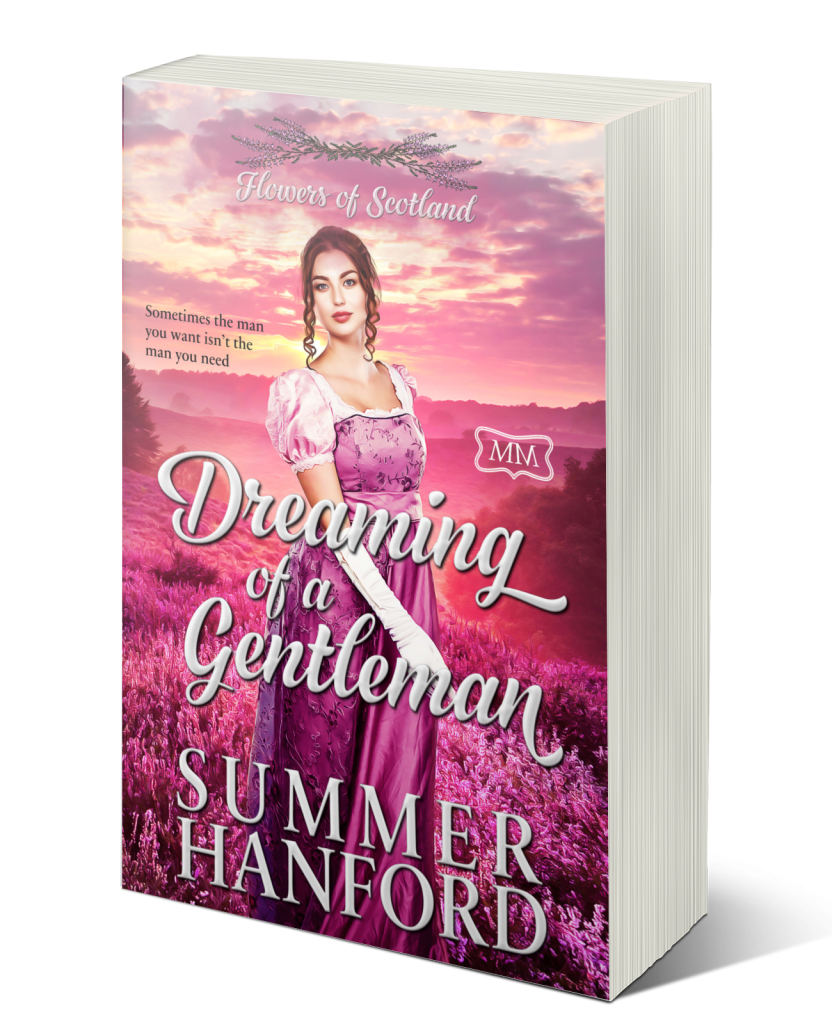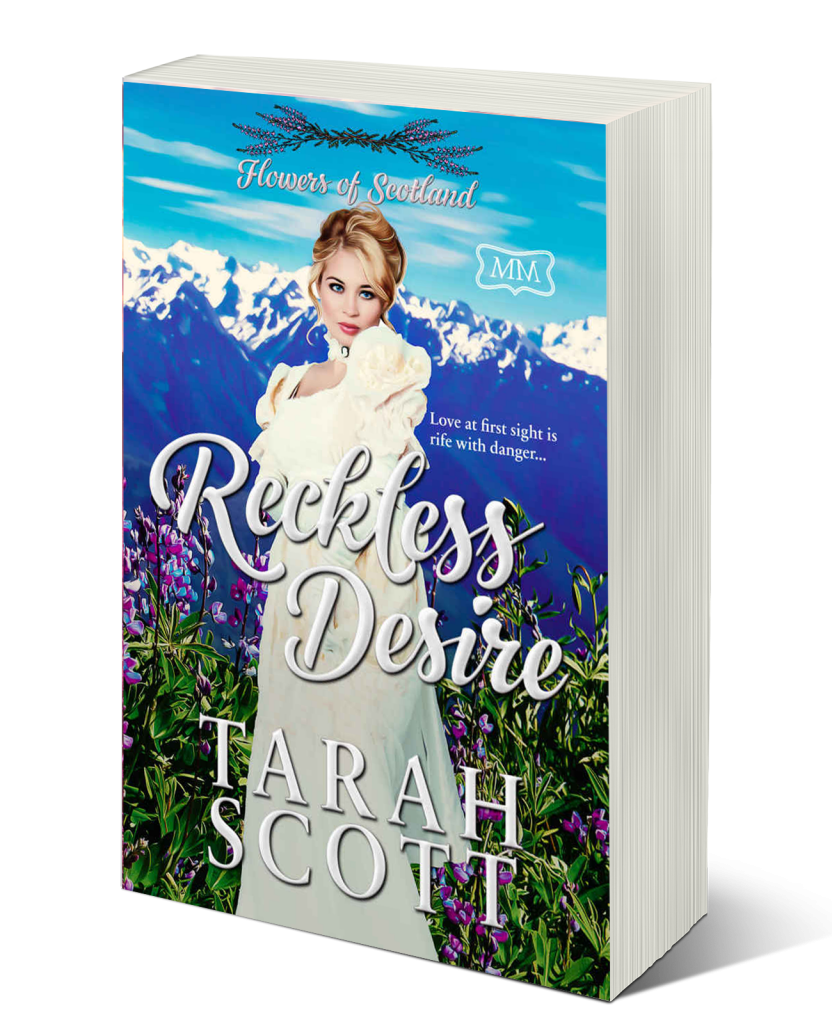 Rejected by family, can they find solace in one another despite deceptions? 
Sometimes the man you want isn't the man you need.
Love at first sight is rife with danger…
Even the most ingenious masquerade cannot thwart love
Despite Douglas Randolph's attempt to avoid Society and his responsibility as the future Duke of Inverness, news he is has inherited the dukedom reaches him deep in the Highland hills of Scotland. That problem pales into comparison to the wager he makes with the man known as The Marriage Maker. Sir Stirling James swears he can find suitable husbands for four ladies directly descendant from Robert the Bruce. Little does Douglas know he is to be the first groom.
Orphaned at a young age, Marigold Kincaid now works as a servant for her much older cousin. Knowing life would have been worse on the streets, she accepts her position in the household with grace and kindness.
After Marigold mistakes Douglas for a thief, an unlikely friendship forms between the two. Their friendship quickly blossoms into something more as each sees what they need most in the other. While love struggles to bloom, secrets come to light that threaten their friendship.
Somehow, they must break through the walls they have erected around their hearts and learn to trust one another.
Miss Rebecca Wycliff knows her place in the world, that of a poor relation beholden to her relatives for any scrap they care to award her. Still, she holds a secret dream for more, one that would see her tossed out on the streets, penniless, should her wish be uncovered. But some dreams come true when least expected…and sometimes dreams change.
Kenna Ramsay, a peasant girl born out of wedlock, is content to live a simple life with her aunt and cousin on Skye. When a nobleman sweeps into town with news that she is a long forgotten descendant of Robert the Bruce, Kenna can hardly believe it. Until she learns her connection is one out of wedlock. Some things don't change.
Brewmaster Quinn Murray no sooner finishes reading the letter from his estranged uncle begging forgiveness for their falling out and informing Quinn that he is the sole heir to the earldom when the famed Marriage Maker approaches him. Sir Stirling James is interested in buying Quinn's ale for his taverns. And, by-the-by, would Quinn help search for the last Flower of Scotland?
Quinn arrives at his uncle's home and quickly realizes that his uncle's enchanting housekeeper isn't who she appears to be. It's simply too fantastical to believe that she might be the Flower of Scotland Sir Stirling is searching for. The woman he swore Sir Stirling couldn't match him with.
Roslyn Grant swears to her stepbrother that she wants nothing to do with the tavern left to her by her father. But Teryn cannot risk that she is lying. Roslyn flees in fear of her life and finds refuge as the housekeeper of an ailing earl. All is going well until the arrival of his too-handsome heir. Teryn is a danger to her life. Quinn Murray is a danger to her heart..