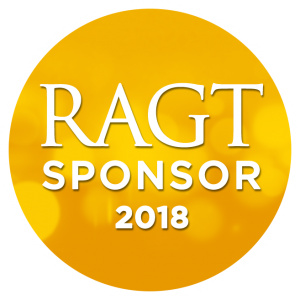 9:00 am – 10:00 am Introduction to Scarsdale Publishing – What we publish, what we're looking for and our upcoming series
10:00 am – 11:00 am Editor Pitches – 15 minute author pitch sessions with editors from Scarsdale Publishing (This event is first come, first serve) Be sure to check our website for our current open submissions
11:00 am – 12:00 pm Visit our Bookstore – Mingle with Scarsdale Publishing authors
12 pm – 2:00 pm Closed for Lunch
2:00 pm – 3:00 pm Readings with Erin Rye and Summer Hanford – One lucky winner will receive a signed book from Erin and a second lucky winner will receive a signed book from Summer
3:00 pm – 5:00 pm Visit Scarsdale Publishing Authors at the Book Signing – And be present for a raffle of Scarsdale author basket of books and goodies
5:00 pm – 6:00 pm Quips, Questions and Bloopers  – Authors Tarah Scott, Erin Rye, Alexandria Lane, Summer Hanford and Kimberly Comeau will answer your questions about their writing life, while throwing in some funny eccentricities about their writing day. You get to guess which eccentricity belongs to whom. Fun prizes to be had!
6 pm – 8 pm Closed for Dinner
8:00 pm – 9:00 pm Songs of Rebellion – Spend time with Tarah Scott and Summer Hanford and learn about their upcoming series Songs of Rebellion… Four epic love stories set against the backdrop of chaos and treason in Regency Scotland. Amidst the turmoil of England's war with France, a claim is laid to the Scottish crown. The descendants of Scotland's would-be king are thrust into the role of pawns in his Highland uprising. They must marry quickly if they wish to avoid becoming part of the Usurper's treason against Great Britain.
9:00 am – 10:00 am Editor Pitches – 15 minute author pitch sessions with editors from Scarsdale Publishing (This event is first come, first serve)
10:00 am – 11:00 am Readings with Tarah Scott, Alexandria Lane and Kimberly Comeau – One lucky winner will receive a signed book from Tarah, one signed book from Kimberly and a special gift from Alexandria
12:00 pm – 2:00 pm Closed for lunch
2:00 pm – 3:00 pm – Learn all about Scarsdale Publishing's The Marriage Maker series – The challenges of a compulsive matchmaker. Fun and games, trivia and prizes with Marriage Maker authors Tarah Scott, Summer Hanford and Erin Rye
3:00 pm – 5:00 pm Closed for Book signing
5:00 pm – 6 :00 pm Romance Fiction Flashcards – Win fun prizes playing this romance trivia game with Scarsdale Publishing authors
6:00 pm – 8:00 pm Closed for dinner in the main ballroom
8:00 pm – 9:00 pm Visit our Bookstore – Mingle with Scarsdale Publishing authors and be present for our end of conference raffle of basket of goodies