Duty and Desire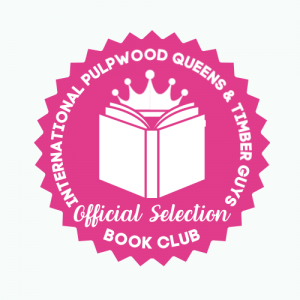 Duty and Desire is a 2022 Pick for the International Pulpwood Queen and Timber Guys Book Club Reading Nation.
Without love, all that remains is honor…
To uphold family honor and tradition, Sheetal Prasad is forced to forsake the man she loves and marry playboy millionaire Rakesh Dhanraj while the citizens of Raigun, India, watch in envy. On her wedding night, however, Sheetal quickly learns that the stranger she married is as cold as the marble floors of the Dhanraj mansion.
Forced to smile at family members and cameras and pretend there's nothing wrong with her marriage, Sheetal begins to discover that the family she married into harbors secrets, lies and deceptions powerful enough to tear apart her world. With no one to rely on and no escape, Sheetal must ally with her husband in an attempt to protect her infant son from the tyranny of his family.
---
"Duty and Desire kept me captivated from the first sentence to the very end. An enticing Downton abbey-style saga, but set in India! I simply adored it and I cannot wait to read the next book in the series. " Barbara Bos, Managing Editor – www.booksbywomen.org
---

Women Writers, Women('s) Books
Online Magazine
The debut in the Winds of Fire series, Duty and Desire, penned by Atlanta's fiction author and freelance journalist Anju Gattani, explores the conflicts of an affluent female protagonist forced into an arranged marriage of convenience. She must battle her own misgivings to find her bearing to refine and define herself even as she feels bound by duty and fueled by desire.
The tale is set in the fictitious city of Raigun where preparations for a big fat Indian wedding are rife in anticipation of the glamorous merger of two of the cities' most affluent families and their fortunes. Gattani's leading lady, Sheetal Prasad, blessed with youth, beauty, wealth and education is forced to give up the love of her life, Aravind, and marry the handsome playboy millionaire Rakesh Dhanraj. As lies and deception underneath the comfortable white Fultons of Dhanraj Mansion are unearthed, Sheetal struggles with her sanity. With her family honor at stake, Sheetal gives it all to fulfil her duties as a daughter and daughter in law. But as a mother, she is forced to question where her loyalties lie and must make decisions that are in the best interest of her son.
– Jyothsna Hegde, City News Editor, NRI Pulse