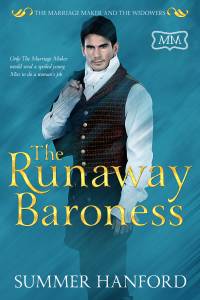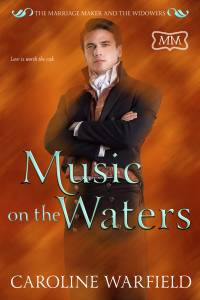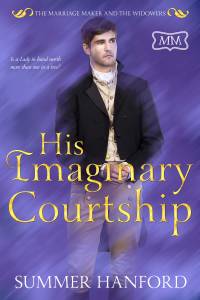 Only The Marriage Maker would send a spoiled young miss to do a woman's job…
Is a lady in hand worth more than one in a tree?
Arland Keane's heart is so splintered that when Miss Ceili Corlyne tumbles into his life, he doesn't even notice she's collecting the pieces. Ceili, abandoned by her family and betrothed in the same moment, isn't looking for a match—only freedom—but she soon realizes that Arland is the one person from whom she doesn't want to be freed. She only hopes a scandal-ridden miss can craft a place in a widower's heart.
Sir Alexander Bradshaw needs a wife, a sensible woman to manage his unruly sons and sullen daughter. No suitable candidates appear, however, and Alec resigns himself to spend another long, dark Orkney winter companionless. When an acquaintance suggests a music teacher might occupy his daughter, he embraces the idea.
Ann Dunwood travels to Orkney for the opportunity to play the Kirkwall organ. For the beauty of the instrument, Ann endures the conservative choir members who wish to perform the most banal of hymns; she's done it before. She knows how to fade into the shadows and keep to her place.
When he happens upon Ann in the cathedral, Alec is enchanted by the woman at the keyboard, who fills the room with a Bach fugue. Yet, when the music ends, the object of his fascination turns into a demure mouse. Alec determines to reignite the passion he glimpsed in her and fill his home with music.
Business forces Mister Adam Blakley back to London at the worst imaginable time: the tail end of the Season. Not only is the city full of marriage-minded misses and their determined mamas, but the desperation of the unattached has swelled to a fever pitch. Having suffered the shackles of marriage once already in his thirty-three years, Adam has no intention of letting another woman clamp him in iron-clad vows.
Iris Greenwood had her chance at a Season…and failed as abysmally as her parents predicted. Now, Iris's solemn, paramount duty is to ensure her younger sister doesn't suffer the same fate. Unfortunately, Daisy nears the end of her season still unattached, despite her superior looks and manner. When wealthy widower Adam Blakley comes to town, Daisy and their mother are sure their prayers are answered. But Mister Blakley has other plans that involve a false engagement—and Iris.