Fleeing a cheating fiancé into the arms a rogue can't end well…
Olivia Mackenzie, disowned granddaughter of the Duke of Lennox, has only one foot in society and a tenuous one at that. One day at a garden party, she stumbles upon her soon-to-be fiancé in the arms of another woman. Revenge is sweet and immediate. Seizing the first stranger wandering past, Olivia plants a kiss full on his lips.
Eight years ago, Lord Nicholas Blair turned to gambling and womanizing in an effort to hide his pain when his rival, Lord Randall, wed the woman he loved. But living the life of a rogue has grown dull. His life is turned upside down, however, when a bonny, auburn-haired lass seizes him by the cravat in his mother's garden and kisses him.
Also available in Paperback and eBook!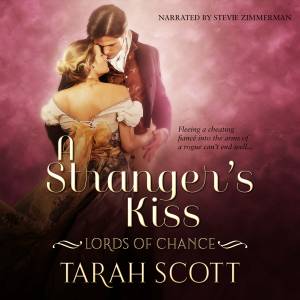 ---
---