Not every governess is prim and proper…
Penniless and jilted, Charlotte Atchenson accepts a position as governess to Lord Alistair Cassilis 's illegitimate children. When Eliza sets foot in the Scottish lord's carriage, she faces the most dangerous foe a woman can face: a charming rogue. The danger is not only to her heart, however, but to her life, as well.
In an effort to deny her son's illegitimate children, Alistair's stepmother insists on a dour governess who will break their rebellious spirits. Alistair, however, decides that the pretty lass with a colorful French vocabulary who shows up in his stepmother's drawing room is exactly what the children need. If the notion offends his stepmother, all the better. If the lass is what he needs…well, a man can't ask for more. His stepmother doesn't intend for Alistair to open his heart to her grandchildren, or the woman who cares for them. Her plans include forcing them onto the streets.
Also available in Paperback and on Audio Book!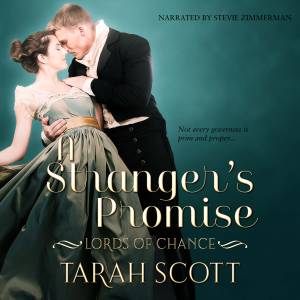 ---
---