They call her the Snow Queen…for no man can thaw her frozen heart.
Lady Alba Snowden lost her first love when she was seventeen. Since then, no man has touched her heart – until the summer she encounters wild, fun-loving Russian Prince Yuri Volkov, who is visiting London with the Tsar.
Dazzled by Alba's beauty, Yuri follows her to her country home, determined to melt her frozen heart. In the process, he helps her family out of several scrapes and falls in love. But summer is not their time, and Alba and Yuri separate over misunderstandings and the ill will of others.
Without Yuri, Alba's heart ices up in the winter cold, until she seems to no longer care for anyone or anything. Only her young brother and sister see the danger and set in motion a reckless plan to reunite the couple.
Also Available as an Audio Book!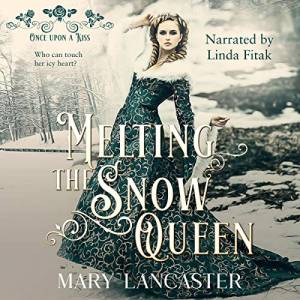 ---
---